I have the Sharpedia disc that my dad got off Sharpe, here is his card;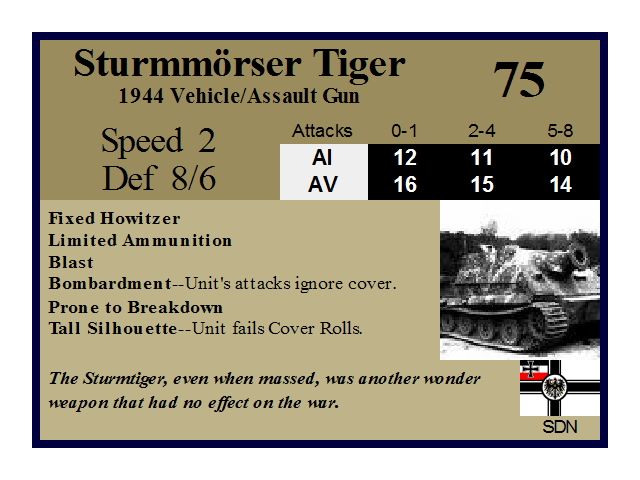 Is it ok to use his cards?
the limited ammunition SA means it cannot make defensive fire attacks, i do think the AV stats for medium and long range are too high for this vehicle, the barrel is too short for long range shooting & the vehicle was really made to destroy buildings and pill boxes.
maybe these stats instead;
AI 12/8/6
AV 16/8/-
this would represent the lack of long range optics and the inaccuracy of the short barrel but also make it a very dangerous vehicle up close, maybe have an SA like;
"Bunker Buster"
if this vehicle rolls three 6s when attacking units in a pillbox at short range, the pillbox is destroyed immediately.